Jerry just emailed me with the first picture of the just revealed new and improved 40" vacuum spinner. Do not have the spec's yet, but am anxious to see it in action.
Brackets will allow to be mounted to a riding mower, similar to the Swaby.
I am planning on taking a trip down to Jerry's place in San Diego within the next couple weeks. Anyone else interested in joining us, please post what your scheduling looks like. Jerry told me he will make himself available on a Saturday for us.
I am sending a personal invitation to Jerry to join us here on the PWN. Jerry is a true professional with much to offer professionals of our industry.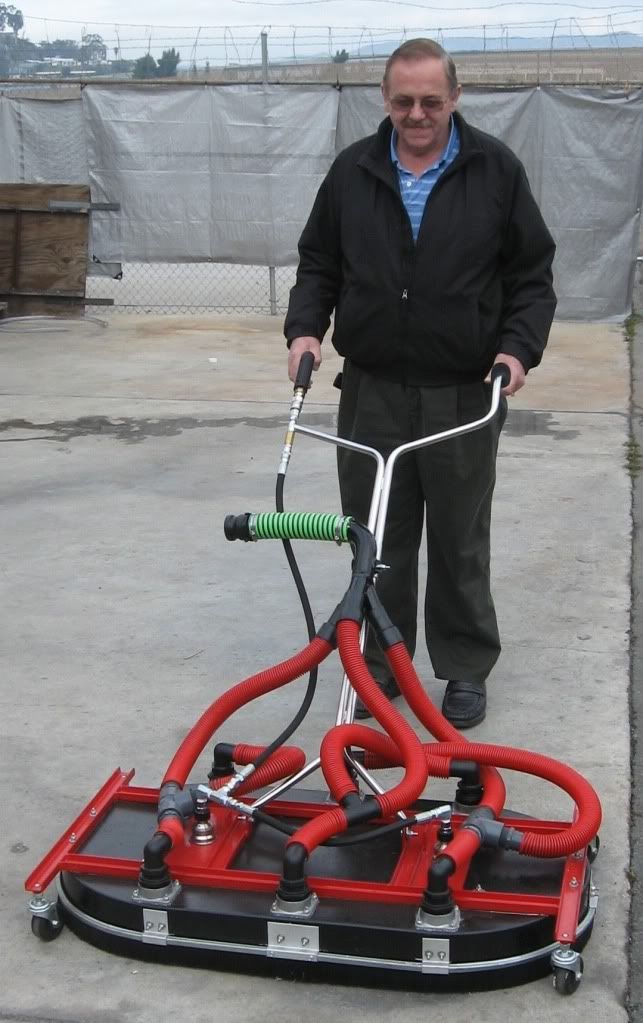 Last edited by a moderator: